Welcome to KITAKYUSYU ITAKURA AN
renewed nov/5/96
You are the
th person who kindly visited my home page
THIS PAGE IS PREPARED FOR
THOSE WHO LOVE SOBANOODLE BEST、
WHO DREAM TO TASTE SOBA COOKED BY THEMSELVES
WHO LOVE KITAKYUSYU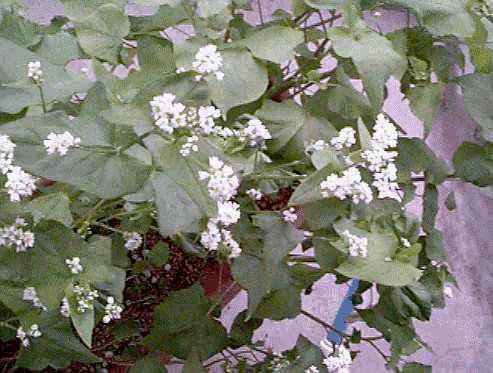 left 、soba bloomed at my flat.
Right, soba field at Moji ward in Kitakyusyu city as of sep/16/96.
This page is still under construction. It will be renewed constantly.
Hope you come back again
ITAKURA-AN'S MENU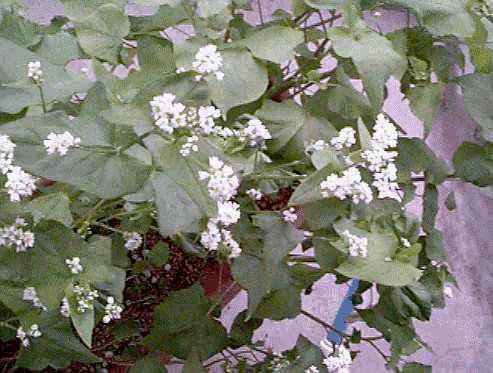 E-mail me your impression of this page

INTRDUCTION of SOBA RESTAURANTS in KITAKYUSYU


板倉庵Itakura-an
Phone directory will never give you Itakura-an's tel number.。
Because it is a hypothetical restaurant.
---
しらいしShiraishi located next to Iyo Bank on the Komonnjidoori in kokurakitaku
Shiraishi's owner and his wife I am deeply impressed by the owner's effort to cook better soba.
I enjoy communication with the owner who started soba restaurant in his forties
I also like the wife's modest service and intimate atmosphere.
This year's soba of Yamagata is already served.
Zarusoba and torinannbannsoba is the menu I like most.。
It is open till midnight. You can taste soba on your way back home after finishing sake party.
I am worried whether they take enough sleep.
Japanese sake they serve is also splendid. Be careful not to be over drunk.
---
あ三五 Asago (あさご) located on the B1 floor of the SEA MALL in front of the JR Shimonoseki Station
Though they serve both soba and udon, I was surprised to hear the owner's words ,"I recommend soba".
In this atmosphere you should be very brave if you want to order "udon". In other words, he has confidence in his soba. He has prooved it to me.
The owner's recommended menu is good. You can enjoy a variety of soba cooking. You will not regret if you change your mind and order soba.
You should go at least once.
Home Page
---
Guide to Soba Cooking School
In June and December last year, Women's Center in Kitakyusyu held a three day soba cooking school.
Once a week for three consecutive weeks makes one course.
Conpleting this course, you will be able to cook soba by yourself. You can improve your skill as you add your experience at home.
The fee is very cheep, 5 thousand yen. It is because the course is sponsored by a public organization.
The course will be held again next December.
Pay attention to this home page.
Home Page